Floor Plan Review & Consulting
The specialized design of a veterinary hospital or kennel is much different from the project experience of most local architects and builders. Should you choose to have your facility designed by a local firm, our design consulting and floor plan review services are offered to you and your local architect. The knowledge and experience gained in the design of hundreds of animal facilities will improve your project's design and can save you time and construction dollars! Our consulting service will be tailored to your needs and wishes.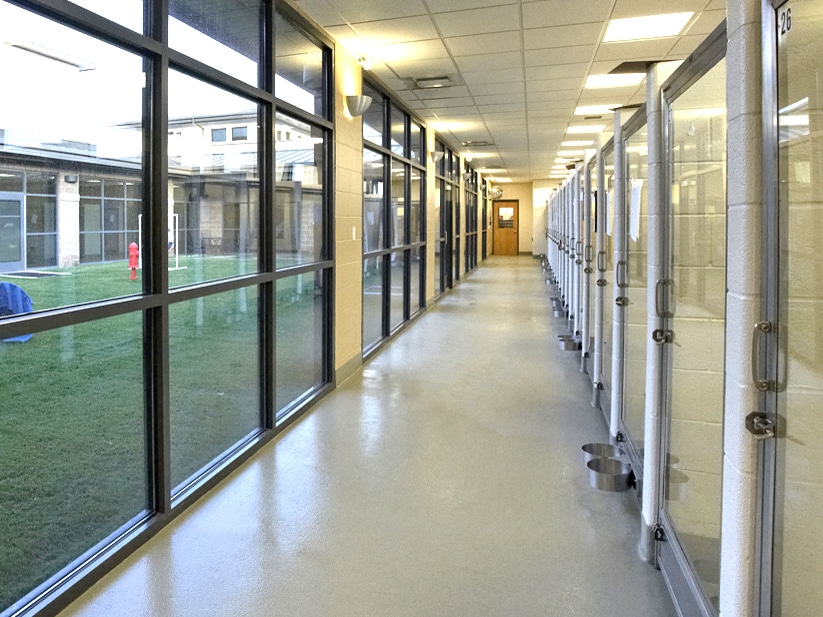 Veterinary Architectural Design To Suit Your Needs
Through these consulting services, Chapel Associates Architects can perform a veterinary design review of all preliminary drawings and final construction drawings of your project. We can review the local firm's proposed site and floor plan while offering additional consulting options including design intent reviews of the outside elevation drawings, finish materials, mechanical, plumbing, lighting and electrical systems. We become a part of your design team, reviewing as many drawings and plans as you wish to submit. Our review of both preliminary and final construction plans will consist of red-marking, sketching ideas, or noting in red on the drawings submitted. We can also include a written report if necessary, discussing the suggestions in more depth. This report along with these "marked" drawings will then be returned to you, the Owner and your Architect, for use in preparing or correcting future plans.
The responsibility of your local architect will be to prepare all drawings for preliminary building design, building permitting and final construction along with performing all functions normally associated with building construction, engineering and construction observation.
The following optional services are available separately or as a total turnkey package:
Help you conceptualize your dreams, requirements and budget – while incorporating your practice philosophy, goals and personality

Assist in retaining a local architect

Provide assistance in the selection of your building site

Guide your local architect's interpretation of building codes and zoning ordinances with respect to veterinary design

Assist in the planning of your site, parking and drives 

Advise your local architect in the design of traffic flow, floor plans and exterior building appearance

Consult in the design of electrical, lighting and environmental systems incorporating noise mitigation, odor control and energy efficiency into the total building design

Recommend interior finish materials and colors for all areas of the facility

Help in the design of signage and graphics

Advise in the planning for future expansion
Compensation for plan review or consulting services is based on a square foot rate. Please contact us for estimates.